What exactly is Urbia Exchange?
As the Founders of Urbia Exchange, we have decades of experience in both buying and selling investment real estate. One common theme throughout our careers is that most great deals are found in the dense areas of the United States; or as Webster's defines it, in Urbia.
In any deal, there are buyers and sellers. Both sides are equally valuable and no transaction is complete without both sides coming to the table; ready to transact.
Our Executive Team has participated on both sides of the table and know the pitfalls and benefits of each side and has decided to take a different position that being a buyer or a seller.
We are the table. 
We are the way that buyers find great properties to consider for their portfolios. 
We are a conduit for asset holders to liquidate their portfolios. 
We have no financial benefit to the transaction. We are merely the means to bring together the supply and the demand. 
Quite simply, Urbia Exchange is a software that provides a service.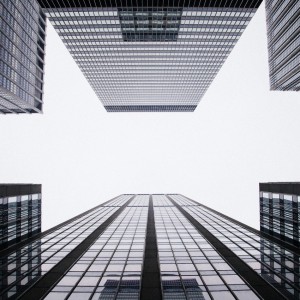 Urbia Exchange was Founded in Early 2015
…when it's three founding members met over drinks to discuss the real estate industry.
Understanding the role that technology plays in finding and qualifying great deals, an idea emerged that would utilize an existing system for buying and selling real estate and marry it to a technological platform; providing instantaneous information for an asset that found its way on to our site.
Via a paid subscription, Urbia Exchange provides our clients access to our software for both buyers and sellers of real estate, creating an unprecedented opportunity to both review real-time assets for purchase and provide your assets to our Exchange for no fee.
At the click of a button, subscribers of UrbiaEx.com can:
Find, view and purchase qualified real estate assets; seeing neighborhoods, trends and market specifics all in one location.
They can meet and network with other professionals; increasing their likelihood of success.
Learn the industry from those who are active in their own investing; accessing our Toolbox and updated  Education materials.
Urbia Exchange combines all the things you've wanted to take your portfolio and your profits to the next level.
Learn more about our Executive Team HERE.
Marketplace
Access to real estate assets that are available for immediate purchase.
Education
Access to industry news and updates and well as market specific trends.
Support
Learn the best tips and strategies for managing your portfolio.
Real Estate Assets

80%

Market Trends

60%

Neighborhood and Asset Specifics

70%

Client Satisfaction

100%
Join us as an Urbia Member to participate in our Exchange.
Where Inventory, Education and Opportunity Meet.